At Finesse we have very well established IPL practitioners and run a comprehensive IPL programme.
Since starting the IPL programme over five years ago, we have had nothing but great feedback and have a long list of loyal clients that keep coming back for maintenance and new procedures!
How do I get IPL?
Before starting any IPL treatments here at Finesse we will fully evaluate your skin condition and assess the correct IPL procedure to suit your skin. Also, your options are explained comprehensively in our initial IPL Consultation.
Finesse Guarantee!
Finesse Face and Body guarantees that our IPL programme is tailored on an individual client basis and all aspects of the treatment are explained to you during the initial consultation. Your skin will also be assessed for suitability for the treatment. If you have any questions we encourage you to come in and see the team.
Finesse Face & Body Clinic offer IPL treatments for the following range of specialist skin conditions
Solar Lentigenes (commonly known as sun spots)

Pigmentation treatments

Treatment of wrinkles
Treatment of scars (including acne scars)
Stretch mark treatments
Actinic keratosis ( or scaly skin )
Telangiectasias
Slide the images below to see results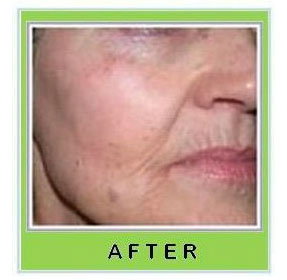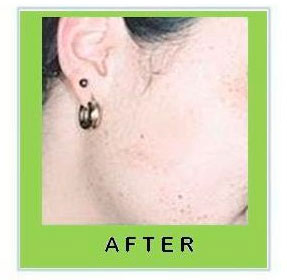 Pricing
Initial consultation: Complimentary 
Acne/Skin Rejuvenation/Pigmentation Pricing
Full face: $360
Face and neck: $460
Cheeks: $195
Neck: $285
Chest upper: $360
Hands: $240
Broken Capillary/Vein/Vascular Pricing
Full face: $360
Cheeks: $195
Nose: $95
Cheeks and nose: $260
Chin: $95
Neck: $150
Chest: $360
Spot: $75